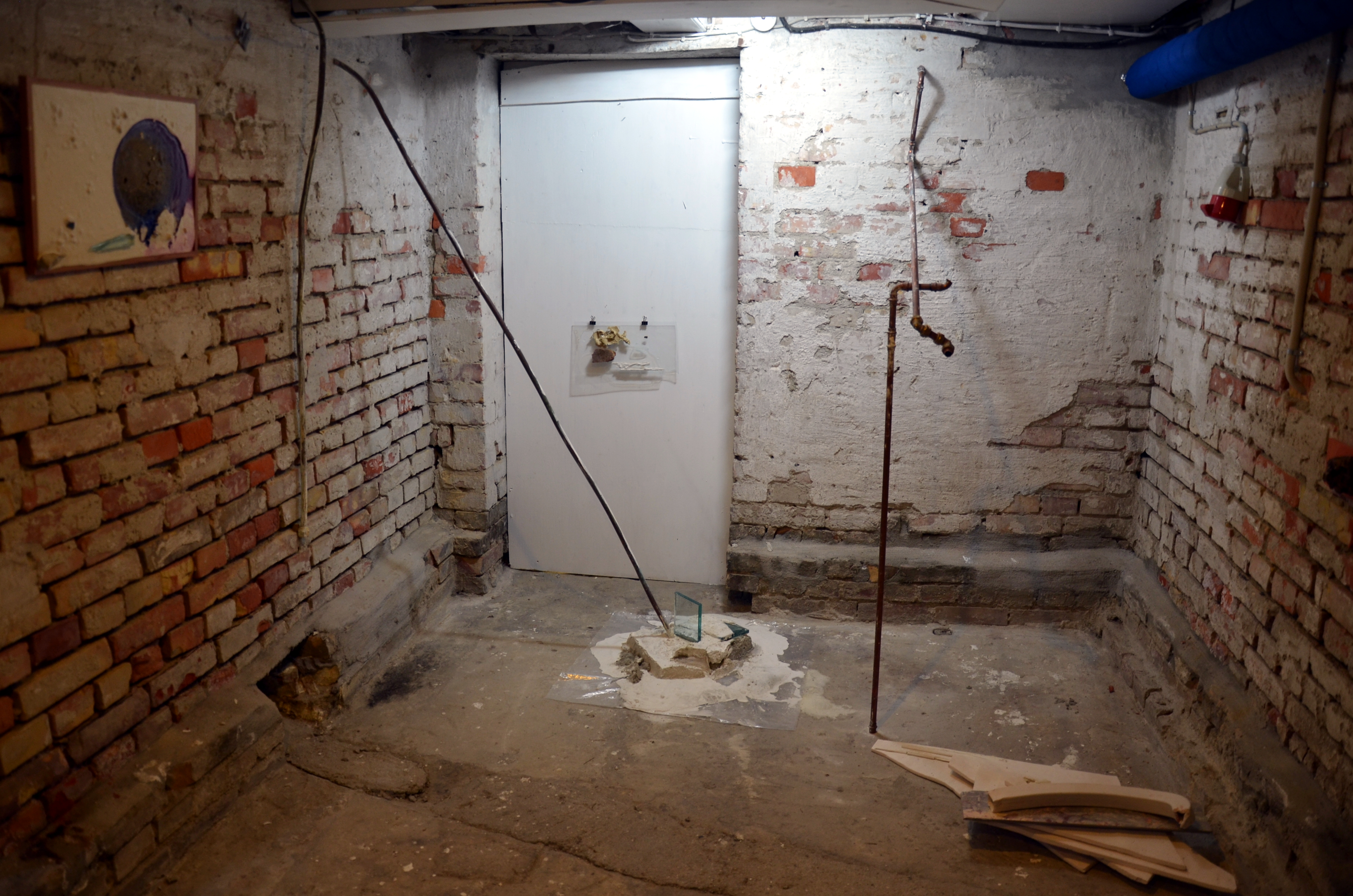 "Collage" 2018
Skulpturel installation 
180x220x230 cm 
MDF, lærketræ, mur-lim, akrylmaling, sand, blå farvepigment, glas, raku-brændt keramik, akryllak, kobber rør, metal klips, søm, rød mursten, gips, akryl fugemasse, rød marmor, lim, plastik, keramik, snor. 
—
Sculptural installation
MDF, larch wood, brick paste, acrylic paint, sand, blue color pigment, glass, raku burned ceramic, acrylic lacquer, copper tube, metal clip, nail, red brick, plaster, acrylic sealant, red marble, glue, plastic, ceramic, cord.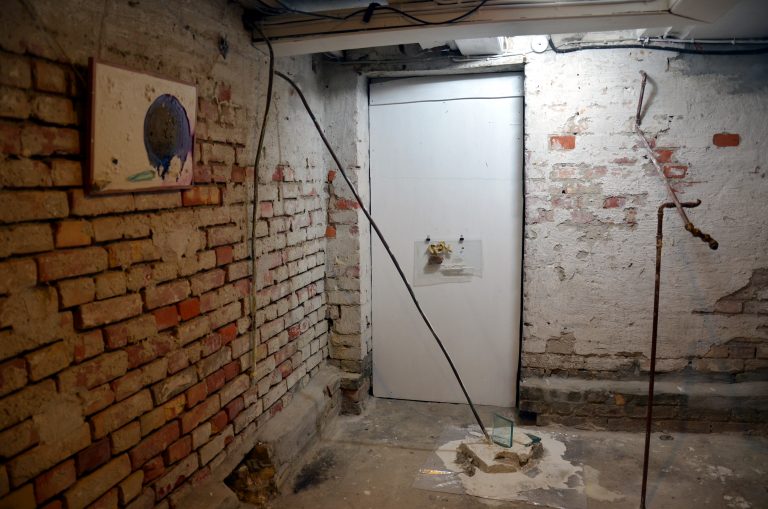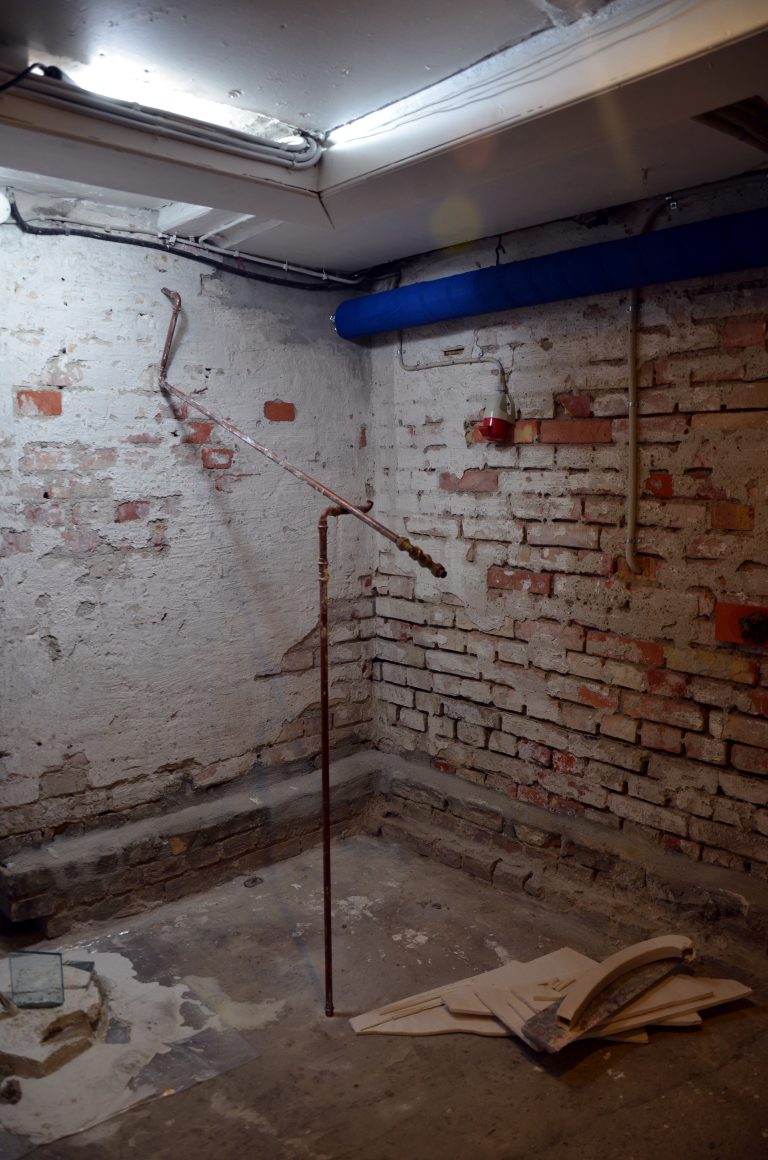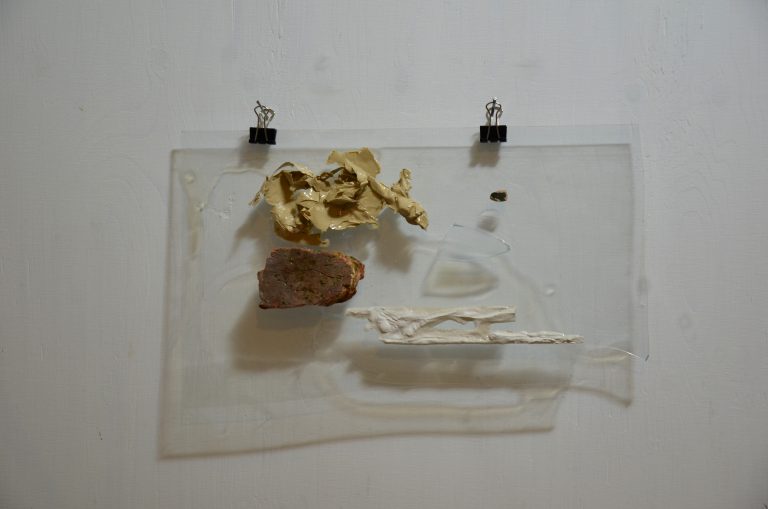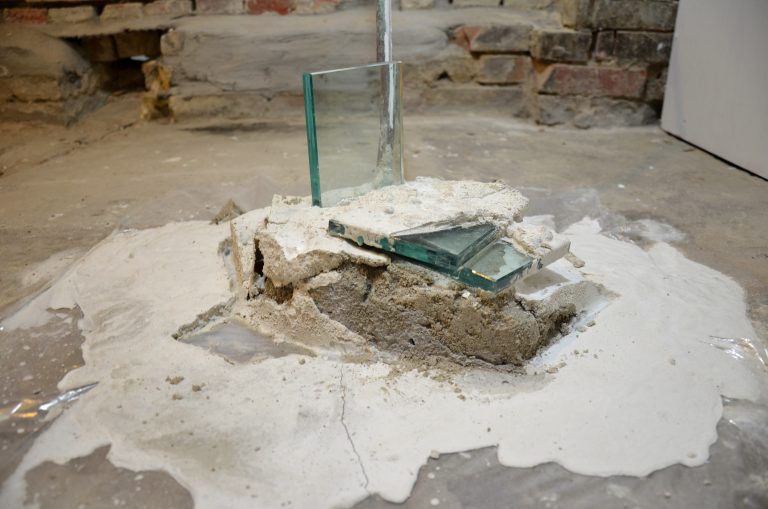 Udstillingsperiode fra: 17. november – 16. december 2018
The Package is a space where the clash of mixed medias is a force of power. Drawing, sculpture, painting, sound (live act), visuals – all in (klar parat) GO!
Exhibition period from: 17th of November – 16th of December 2018
LINK
3. Emil Keller Skousen (Facebook)